Peel, Point & Profit
Simplicity in action. You work at your own pace. There's no rush because we have no monthly fees. With Direct Mail Pro we've crafted a simple, workable compensation structure that's easily understood by everyone.
Bob Works Direct Mail Pro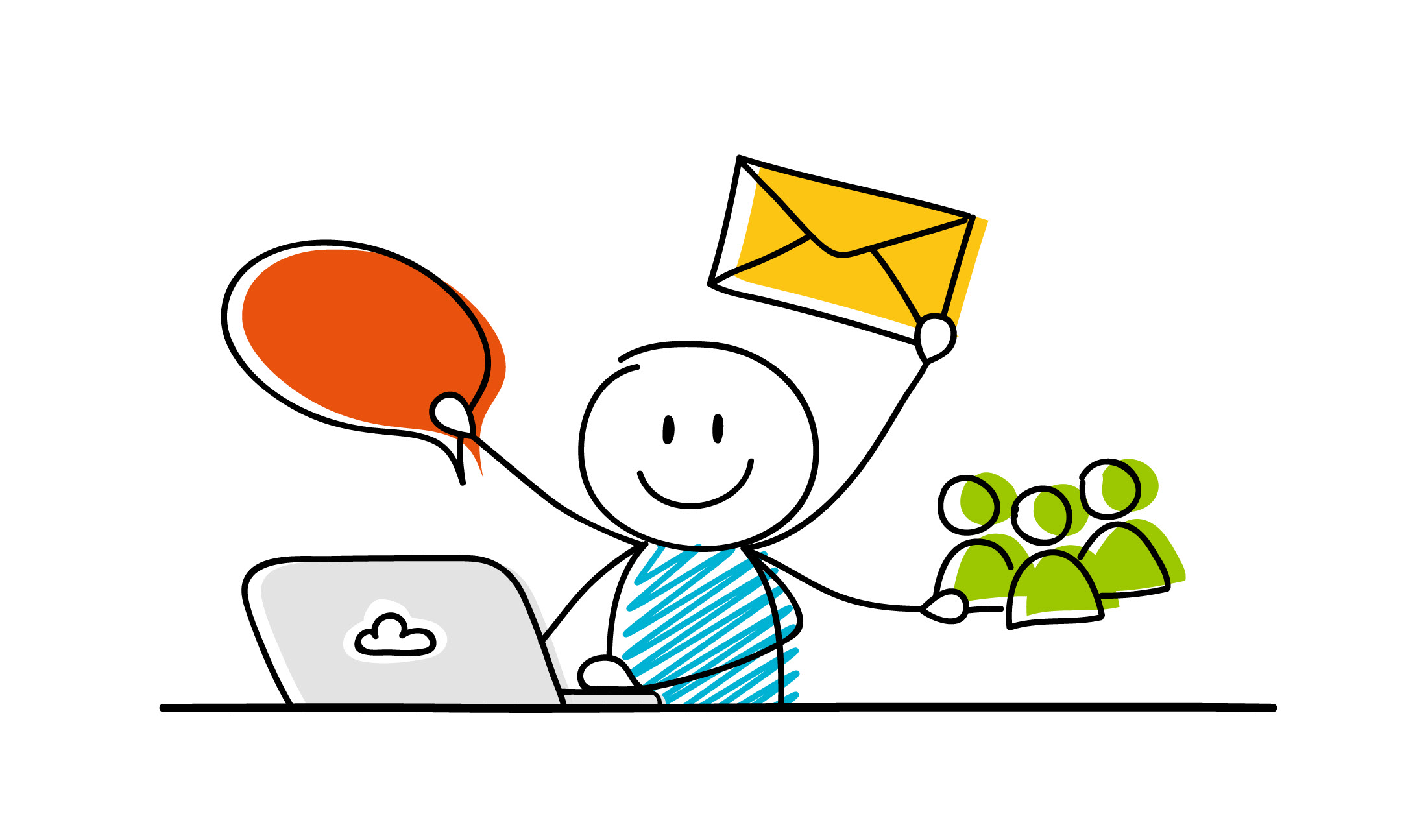 Let's say we have our friend Bob that's looking to join DMP. He gets notified by a postcard, advertisement or perhaps a friend. He goes to a presentation system and asks a Success Coach to contact him to clarify his questions. Bob's satisfied and very happy with the answers the Success Coach provides. He decides to "go for it" and purchases the VIP package at $5,000. Good for Bob.
The Direct Mail Pro Machinery In Action

The DMP system tracks the entire sale, so the DMP member that referred Bob will get credit for the sale even though they never spoke to Bob. The Success Coach handles it all for him! How cool is that? Once Bob places his order and makes the payment, the magic happens: The company starts packing the contents of the VIP version of The Big Business in a Box which Bob ordered. This means Bob will be getting "the works," including a laptop!
Bob get's his Box and is SUPER HAPPY!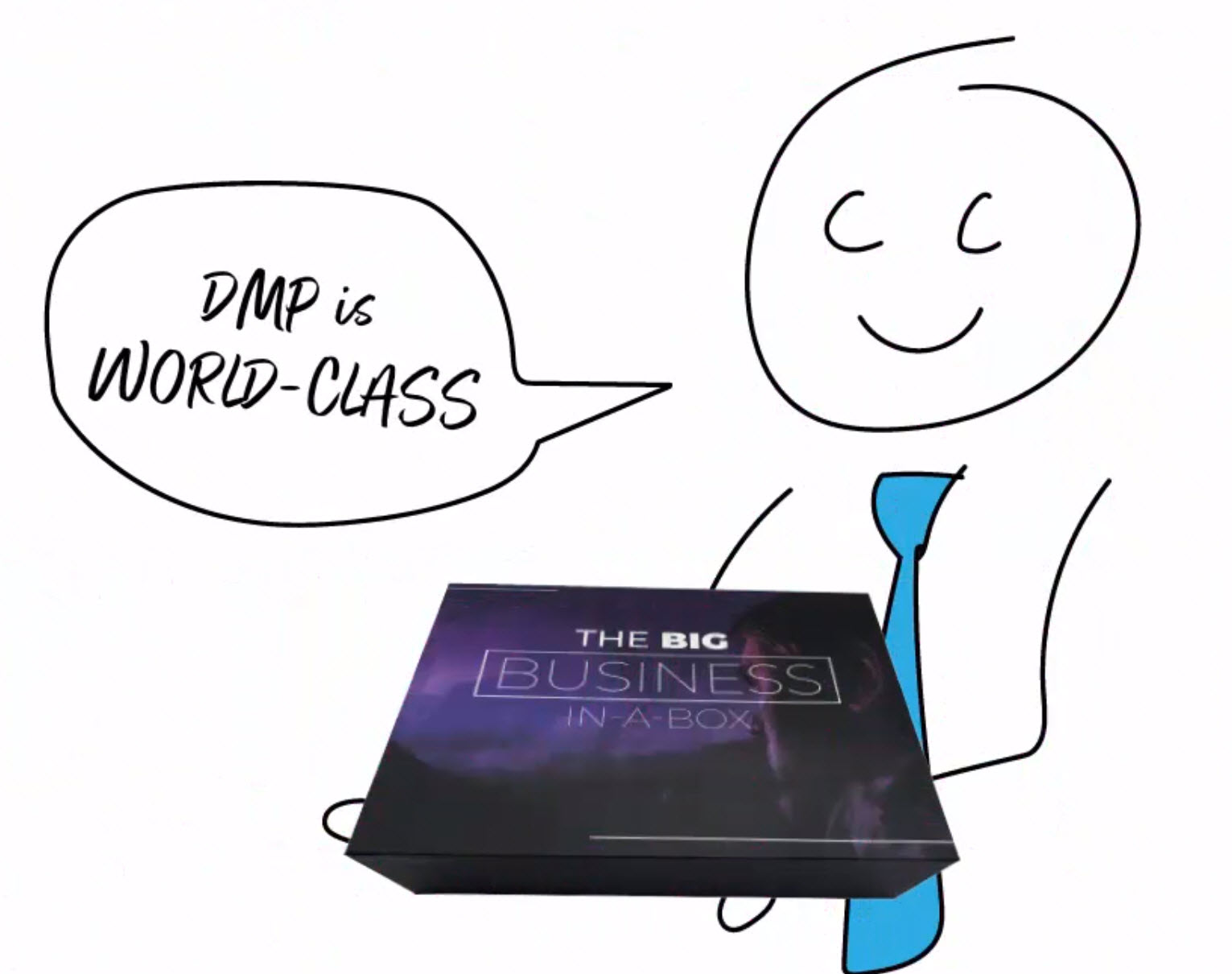 "WOW, this is WORLD-CLASS", he says and starts to think of how simple it was to get started. He decides to also refer others to Direct Mail Pro. He watches an orientation video and attends a few optional live trainings. He thinks, "All I have to do is peel a stamp and point people to a video and I get paid when a sale is made?". The DMP faculty trainer confirms and shows Bob all the ways he can get the word out.
The Mechanics of the Compensation Plan
Simplicity is the key to profitability. Every box that's sold in which you initiated the sale, will generate you 40% commission. Being that Bob is at the VIP $5,000 product package, he can get full commission on every sale. Let's say he bought the Elite package at $1,000 instead of the VIP package. He gets paid 40% of the $1,000 portion of the sale, and 40% of the remaining on the Kickstarter, Amateur and Elite packages only. If he sells a box at the two higher packages, he gets paid 40% of the remaining $4,000 rolls up to the first person above Bob who purchased the VIP level.
The Power of Second-Tier Commissions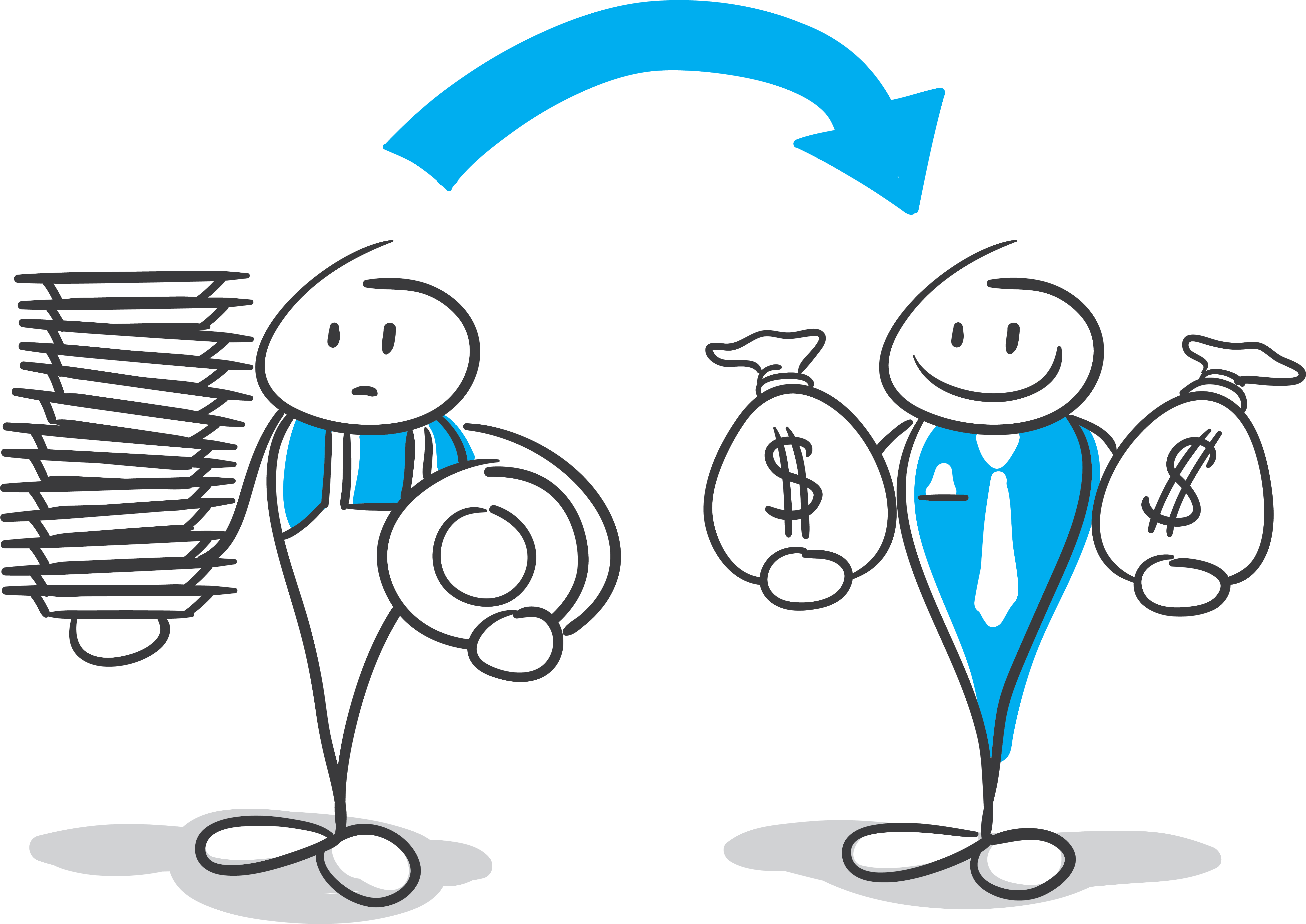 The structure DMP uses is an "affiliate" and "super affiliate" structure. When a sale is made, 40% commission is made on direct sales and 20% on all sales made by those they refer. "Let's say Bob makes 10 sales and then his referrals make a total of $50,000 in sales over the following months. Bob would make $10,000 in bonus commissions! This second tier commission structure can be massive for you should any of those you refer engage with DMP.
Upgrade Bonus Offer
Inside your box, you'll see a flyer with an upgrade offer and expiration date. This date is the last date you can upgrade to a higher box package and only pay the difference in price. After that date, you must pay full price.